Empire Builder at Minnesota Marine Art Museum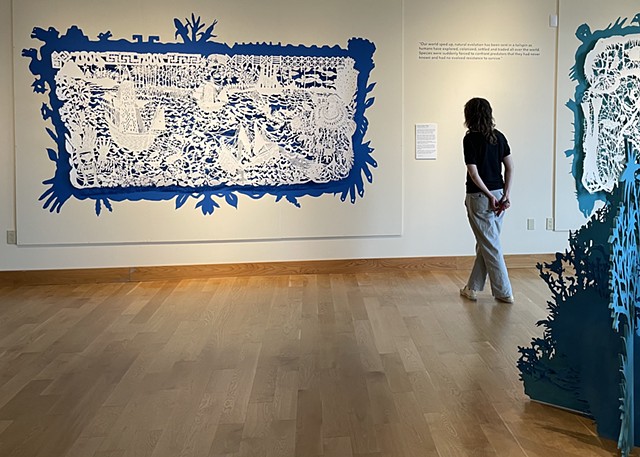 Instagram: @sonjapeteart
<<<<<<UPDATING WEBSITE>>>>>>
Art News:
Current
Regis Center for Art 20th Anniversary: Works by Faculty & Staff
cla.umn.edu/art/galleries-public-progra…
September 12- December 9, 2023
Opening Event, Thursday September 28th 5-8pm
Recent:
Milwaukee Art Museum
mam.org/
Pop Up Exhibition
In-Person July 9th, 2023
Santa Fe Art Institute Fellow - Changing Climate Resident Fellows
sfai.org/alumni/sonja-peterson/
The 2023 International Thematic Residency, Changing Climate, addresses the most critical issue of our time. For the Changing Climate residency, SFAI seeks to support artistic exploration, creative activism, and community art actions related to global warming that inspire individual transformation and inform collective action.
The 2020 & 2021 McKnight Artist Fellows
www.mnbookarts.org/the-2020-2021-mcknig…
January 21- April 1 2023
Closing Reception Friday March 31, 6-8PM
Free and open to the public
Minnesota Center for Book Arts
I Want To Know No More, solo exhibition, Sonja Peterson
www.burnetart.com
On view October 27th through December 3rd, 2022
Opening October 28th 6-8pm Costumes Welcome!
Burnet Fine Art and Advisory
775 Lake St. East
Wayzata, MN 55391
Sonja Peterson: What the Trade Winds Brought
May 6 to September 11, 2022
Minnesota Marine Art Museum
2021 McKnight Fellow in Book Arts
Sonja Peterson is so honored to announce that she is a recipient of the McKnight Book Artist Fellowship through the Minnesota Center for Books Arts.